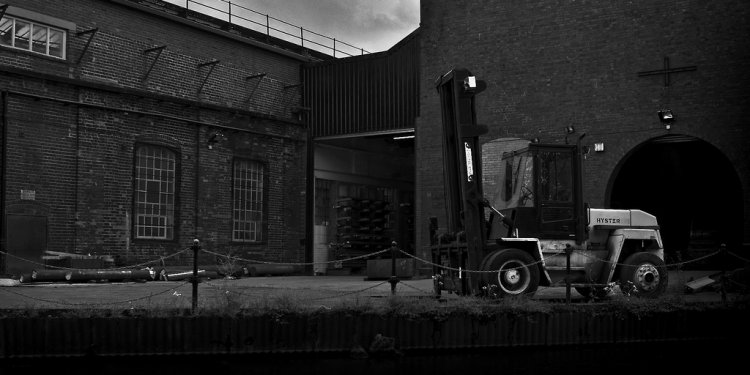 Forks, Forklift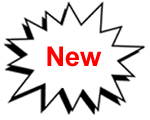 Larger sized forks now in stock!
Capacity up to 156, 200 lbs. - Lengths to 120 in.
Arrow Forks: The Strength is in the SteelTM
Our forklift forks are built from high strength, heat treated alloy steel. The chemistry of Arrow's fork tine steel has been formulated to provide high strength levels while retaining toughness and hardenability throughout the cross section. As our slogan states, "The Strength is in the Steel!TM"
Arrow's forks meet or exceed all standards for quality manufacturing and inspection such as ANSI/ITSDF B56 series standards for production and inspection, ISO 2338 standards for production and ISO 2330/ISO 683-1 standards for inspection.
Reasons why Arrow is one of
North America's leading fork suppliers:
Arrow fork tines are built with an upset bent heal for strength and durability.
Arrow has more fork tines in stock than any other North American fork supplier. Over 10, 000 pairs!
ITA II, III, and IV Hook Mount Forks, Telehander Shaft (Eye) Mount Forks, and Rectangular Clip Mount Forks in stock.
286 Different sizes and styles of forklift forks in stock including Standard Taper, Full Bottom Tapered, Top Polished, Lumber, Gypsum, and Block/Brick forks in stock.
Widths Available from 1" to 16" (25 x 406 mm)
Thicknesses Available from 1" to 6" (25 x 152 mm)
Lengths Available Up to 216" (548.64 cm).
Capacities ranging from 900 lbs (408 kg) to 299, 800 lbs (135, 987 kg) per pair at a 24" (60.96 cm) load center, 3:1 safety factor.
Same day shipment on most orders for in-stock
forks when the order is placed by
- 3:00 pm CST for shipment out of our KS, VA distribution centers.
- 12:00 pm CST for shipment out of our CA distribution center.
- 11:00 am CST for shipment out of our ON distribution center.
(Same day late shipments possible from our CA & ON distribution centers for additional fees.
Contact your Arrow account representative for more information.)
Are the forklift fork tines you need not in stock?
Arrow stocks a large variety of blank fork tines that our team of skilled & certified machinists and welders can use to build-to-order almost any style of forklift fork within 5 to 15 working days.
Replacement ITA II, III & IV hook (clip) kits and lock pins, rectangular hook hangers and round shaft boss eyes available.
Custom forklift fork sizes or very large quantity orders of any size forklift fork can be special ordered for delivery within 10 to 13 weeks.
Arrow has forks for all makes* and applications!
AC®/Kalmar® - Agco® - ASV® - Ausa® - Branson® - Bobcat® - Carelift® - Case® - Caterpillar®
Champ® - Clark® - Coyote® - Crown® - Daewoo® - Ditch Witch® - Dresser® - Fermec® - Fiat Allis®
Finn/Eagle® - Gehl® - Gradall® - Gravely® - Harlo® - Hitachi® - Hyster® - Hyundai® - Ingersoll Rand®
JCB® - JLG® - John Deere® - K-D Manitu® - Kanga® - Kawaski® - Kiote® - Kobelco® - Komatsu®
Kubota® - Lift King® - Link-Belt® - Lull® - Mahindra® - Manitou® - Massey Ferguson®
Mertz/Boxer® - Mitsubishi® - Montana® - Mustang® - New Holland® - Nissan® - Patriot®
Pettibone® - Ramrod® - Raymond® - Samsung® - Skytrak® - Swinger® - Takeuchi® - TCM®
Terex® - Thomas® - Toro/Dingo® - Toyota® - Traverse® - Vermeer® - Volvo® - Yale®
Yanmar® - All other brands.
* All trademarks are the property of their respective companies
and are in no way connected to Arrow Material Handling Products.
Share this article
Related Posts