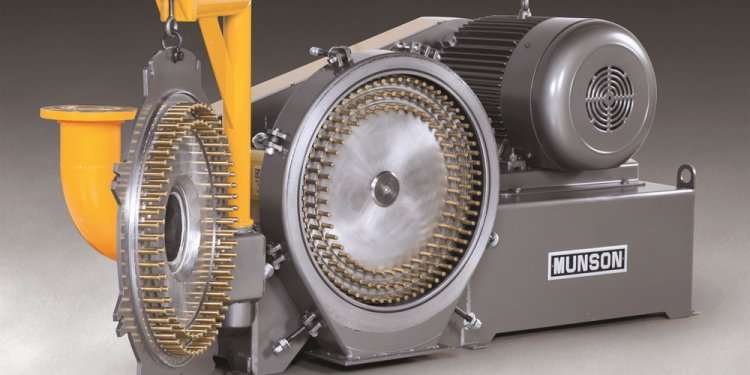 Solids Handling Equipment
Bulk solids are involved in wide range of industrial applications. Cement, plastics, pvc, grain, animal feed, chemicals are some of the examples of widely used bulk materials. Conveying, storage, feeding, loading mixing of bulk solids are done by bulk solid handling systems. Bulk solids in powder and granular form are handled by pneumatic conveying, screw feeders, elevators, conveyors, filters, mixers, storage silos, blowers, rotary valves etc.
Depending on the application, wide range of equipment configurations are possible. Bulk solid can be picked up from silo, truck, hopper, big bag, sack, mixer and transferred to again silo, truck, hopper, big bag, sack and mixers. With the help of automation, tranferred materials can be weighed, mixtures can be pepared, dust can be collected, packaging can be done with bulk solid handling systems.
Bulk Solid Loading and Filling Systems
Silo loading systems
Mixer loading systems
Tank loading systems
Big bag loading systems
Octabin loading systems
Packaging systems
Sack filling systems
Bulk bag filling systems
Bulk truck loading systems
Tanker loading systems
Storage, stockpile loading systems
Hopper loading systems
Bulk Solid Discharge Systems
Silo discharge systems
Mixer discharge systems
Tank discharge systems
Big bag discharge systems
Octabin discharge systems
Bag dump systems
Bulk bag discharge systems
Bulk truck unloading systems
Tanker unloading systems
Liner bag container unloading systems
Storage hopper discharge systems
Bulk Solid Conveying Systems
Bulk solid conveying from truck, storage to silo.
Transferring powdered and granule bulk solids from sacks, big bags to silos.
Feeding the production line from silos.
Bulk solid transfer from big bag discharge station to production line.
Bulk material transportation from production line to storage silos.
Bulk solid transfer from silo to bulk truck and tanker.
Bulk solid transfer from silo to big bag filling system.
Dust collection from process and pneumatic conveying of dust to dust collectors.
Powder conveying from jet filters to storage silos.
Bulk Solid Dosage and Feeding Systems
Preparing mixture and feeding mixer from different bulk solid raw material storage silos by weighing and dosage system.
Bulk solid feeding to production line.
Process feeding from big bag and sack discharging systems.
Bulk Solids Handled
Industrial Materials Handling
Cement, calcite, calcium carbonate, mining materials, medical powders, petrochemical materials, pharmaceuticals, coal, coal dust, soda, gypsum, perlite, marble powder, plastics, polyethylene, polypropylene, granules, saw dust, activated carbon, ceramic powder.
Calcite, Calcium Carbonate material handling equipment
Calcite is also known as calcium carbonate. Its chemical formula is CaCO3. Calcite is widely used in industrial processes. Paint industry, paper industry, plastics, glass production, building materials, chemicals, food and ceramic industries are some of them. Calcite, calcium carbonate conveying, storage, loading and feeding systems are widely used in these industries.
Plastics material handling equipment
Conveying, storage, loading, feeding and discharging of plastics like PVC, Abs, polyethylene, polypropylene are carried out by bulk solid handling systems.
Fly Ash material handling equipment
Ash and fly ash are the results of burning of solid fuels like coal. Energy plants, cement factories, boilers, chemical processes need heat. Ash is the one of the outputs of heat generation systems. Fly ash handling systems are needed to take the ash from bag house filters to silos and then to bulk trucks.
Food handling equipment
Grains and powders like coffee grain, coffe powder, sugar, salt, flour, milk powder, corn and spice can be conveyed, stored, loaded and fed by bulk solid handling systems. Food grade stainless steel equipment (rotary valves, piping, silo) is used in food handling.
Agriculture material handling equipment
Wheat, flour, semolina, barley, oat, rye, bran, chaff, feed, seed, corn, chickpea, bean, lentil, pea, soy bean, sesame, rice, pice flour, dried fruit, hazelnut, peanut, almond, sunflower seed, cotton seed, grain cereals, chestnut are some of the bulk materials that can be handled by bulk solids handling equipment and systems.
See also:
Share this article
Related Posts