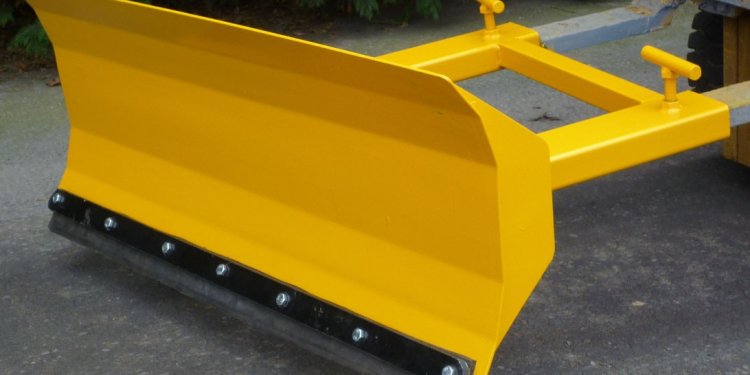 Manual Forklift Harlow Essex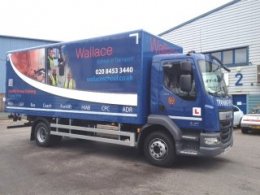 Get your licence in 4 Easy Steps
For more help call us during office hours - 020 8453 3440
QUICK START PACKAGE - Medical, PROVISIONAL HGV/LGV and Multiple Choice & Hazard Perception Theory Test STUDY MATERIAL. For price and details, click here to read more...
Training is available across London and around M25, including:
Our DAF Vehicles are specially selected:
-Truck of the Year Award Winning LF55
-Well positioned and easy to use controls
-Smooth riding, ow noise & pollution levels, good visibility
-8.25 metres long for easy manoeuvrability
-Exhaust brake, anti-lock brakes
-Electrically adjustable heated mirrors, air suspended cloth seats, electric windows and air conditioning
-Reversing camera to make it easy to reverse.
Learn quickly and easily - Pass FIRST TIME!
With our new, modern AUTOMATIC GEAR BOX Training Vehicles.
1 to 1 Training - just you & your instructor in the training vehicle from any of our 15 Wallace Training Locations
Want to upgrade to C+E/Class 1 to drive trucks with trailers?
Arrange later or choose Back-to-Back training - it's easier and cheaper to 'upgrade' soon after passing LGV C when the test pattern of training and test standard is still fresh in your mind.
For drawbar and articulated training, click on above blue Class 1 / C+E tab.
What is the difference between HGV and LGV?
HGV means Heavy Goods Vehicle and LGV means Large Goods Vehicle. It's the same licence just a different name.
LGV C+E = HGV Class 1 - up to 44 tonnes
LGV C = HGV Class 2 - up to 32 tonnes
LGV C1 = over 3.5 up to 7.5 tonne (C1+E with trailer)
No need to pass LGV C1 first, go straight to LGV C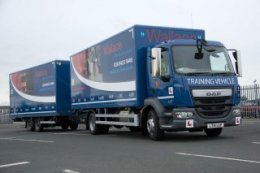 If you passed after January 1997, and you're over 18, you don't have to take the smallest licence LGV C1 first. Go straight to LGV C (HGV Class 2) and take Back-to-Back Training after passing C take LGV C+E /HGV Class 1.
Can I use an Automatic Truck?
Wallace NEW HGV/LGV Automatic Training Vehicles are available at 15 training locations across London & around M25. Find out why autos are so much easier here. From April 2014 the law changed so manual car drivers who pass using an automatic gear box truck get full Manual HGV/LGV Licence.
We also have Manual Transmission Vehicles, available at selected locations.
Will passing on Auto affect my job prospects?
Many operators use Automatic vehicles on their fleet, because they are very fuel efficient.
However, so you can get the feel of a manual lorry, we provide a FREE 1 hour Taster Session, which you can boost to a longer Driver Development Lesson if prefered, after passing on our Auto, see Step 3 for details.
- No more theory tests to upgrade from C to C+E
- 4 hours training per day
- 1 to 1 training - just you, your instructor and the training vehicle
- Choice of Length of Course and Pass Protection Package
- On day of test, 2 hours warm-up session and use of vehicle for local test
- Training available from 6am onwards and evening & weekends by arrangement
- No Waiting for Tests, our DVSA Booking Facility means Tests immediately after training
- Your examiner will allow you to use either an Articulated Vehicle or a Drawbar Combination Vehicle to get your full C+E / Class 1 licence
Wallace Drawbar Combination Vehicles
Our Automatic Drawbar vehicles are available at all our training locations and our Manual Drawbar Vehicles at selected locations.
Progress quickly from C to C+E needing only a few hours using a size of vehicle that you're familiar with but this time with a trailer attached.
If you passed your LGV C (HGV2) training with WALLACE call us to ask about your RETURNING CUSTOMER DISCOUNT
Click here to learn why drawbars are easier drive and reverse
With our new, modern AUTOMATIC GEARBOX VEHICLES you can learn to drive quickly and easily – and pass FIRST TIME!
And because you have a manual gearbox car licence when you PASS USING OUR AUTOMATIC DRAWBAR VEHICLES YOU WILL BE LICENCED TO DRIVE MANUAL AND AUTOMATIC LORRIES. Click to see why Auto's are easier
AUTO - DRAWBAR TRAINING COURSES & FEES
1 to 1 Training - just you and your instructor in the vehicle - 4 hours each day
4 day Auto LGV Course - 3 days training and test on 4th day
Ideal for experienced 'C' holders or recently passed 'C' drivers who've retained the test pattern of driving
£816.67 +VAT plus DVSA test fee (weekday) £115 = Total £1095
5 day Auto LGV Course - 4 days training and test on 5th day
Ideal for inexperienced LGV C drivers or those who passed 'C' a while ago.
£1016.67+VAT plus DVSA test fee (weekday) £115 = Total £1335
After passing your Wallace Auto Drawbar Course and Wallace Driver CPC, take a few hours Development Practice, and
Get the feel of driving our Articulated Vehicle
FREE 1 hour Taster Session for Wallace Course customers and why not BOOST YOUR FREE 1 HOUR SESSION and GET 4 HOURS FOR ONLY £210 inc VAT
It's cheaper to get C+E by drawbar - Pass your test without worrying about driving a complicated vehicle to test standard, and then have a practice session using the Articulated vehicle.
Wallace Articulated Training Vehicle
We take delivery of our brand new DAF CF automatic articulated truck
At our Acton/Wembley training centre
Pictured here is our current 38 tonne DAF XF, 16 gear range/splitter box and tri-axle 13.6 meter trailer, which will be replaced when our NEW DAF CF arrives from the manufacturer in April
Get your Class 1 / C+E licence with either an Articulated Vehicle or one of our easy Automatic gear box Draw-bar Vehicles.
And after passing on the easy draw-bar take a Familiarisation Development Practice Training Session with the Articulated Vehicle to gain confidence to work with any C+E vehicle.
ARTICULATED VEHICLE TRAINING COURSES and FEES
5 day Course - 4 days training and test on 5th day
Ideal for very experienced 'C' holders
Normal Price: £1166.67+VAT plus DVSA test fee (weekday) £115 = Total £1515
SPECIAL MARCH DISCOUNT RATES (for April 2017 bookings)
£1066.67+VAT plus DVSA test fee (weekday) £115 = Total £1395
6 day Course - 5 days training and test on 6th day
Ideal for lapsed experienced 'C' drivers, returning to industry
Normal Price: £1400+VAT plus DVSA test fee (weekday) £115 = Total £1795
SPECIAL MARCH DISCOUNT RATES (for April 2017 bookings)
£1300+VAT plus DVSA test fee (weekday) £115 = Total £1675
7 day Course - 6 days training and test on 7th day
Ideal for newly qualified and in-experienced 'C' drivers
Normal Price £1633.34+VAT plus DVSA test fee (weekday) £115 = Total £2075
SPECIAL MARCH DISCOUNT RATES (for April 2017 bookings)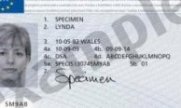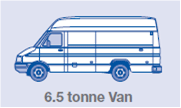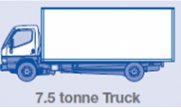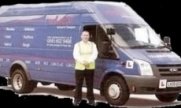 thinking zone czesne
thinking zico
thinking zone school
thinking zubi lyrics
thinking about you dustin lynch
thinking after a stroke
thinking after reading
thinking after concussion
thinking after wine
thinking after meditation
thinking after headache
thinking after failure
thinking of the afterlife
thinking against the grain
thinking against oneself
thinking against the current
thinking against the current lyrics
thinking against humanity
thinking against the grain meaning
thinking against
thinking against the box
thinking among
among thinking skills analysis means
critical thinking among students
critical thinking among teachers and students
critical thinking among students pdf
thinking noodles among us
critical thinking among college and graduate students
creative thinking among students
thinking around corners
thinking around meaning
thinking around corners podcast
thinking around the box
thinking around corners meaning
thinking around the same lines
thinking around definition
thinking around the topic means
thinking as a hobby
thinking as a designer is all about
thinking as a hobby summary
thinking as a hobby pdf
thinking as a science
thinking as computation
thinking as an adjective
thinking as a designer is all about quizlet
thinking at the top of my head
thinking off the top of my head
why do i think so much in my head
what part of your brain is at the top of your head
on top your head
thinking at the margin example
thinking at the margins means deciding about
thinking at the margin economics examples
thinking at the margin meaning
thinking at the margin involves
thinking at the margin principle
thinking before you speak
thinking before you act
thinking before acting
thinking before you act is called
thinking before reacting
thinking before acting word
thinking before you speak word
thinking before you speak quotes
thinking behind constitutional convention
thinking behind synonym
thinking behind an action
thinking behind the doing
thinking behind it
thinking behind transformational leadership
thinking behind physics
thinking behind architecture
thinking others are beneath you
thinking between the lines
thinking between the lines meaning
thinking between the posts
thinking between deleuze and merleau-ponty
thinking between
between thinking and feeling
absurd thinking between art and design
thinking difference between man and woman
thinking beyond borders
thinking beyond the text
thinking beyond the text questions
thinking beyond action
thinking beyond yourself
thinking beyond the box
thinking beyond the text activities
thinking beyond synonym
thinking but not doing
thinking but not acting
thinking but you
thinking but it
but i'm not thinking
but thinking makes it so
but thinking makes it so meaning
but thinking makes it so who said
thinking by walter d wintle
thinking by nf
thinking by analogy
thinking by design
thinking by first principles
thinking by danusha lameris
thinking by tim brown
thinking by walter d wintle explanation
contra thinking
design thinking contra
despite thinking
despite thinking meaning
thinking during sleep
thinking during meditation
thinking during pregnancy
thinking during dreams
thinking during salah
thinking during the scientific revolution
thinking during depression
thinking during anxiety
even thinking
even thinking crossword clue
without even thinking
without even thinking synonyms
without even thinking twice
thinking about food even when not hungry
thinking of you even when i'm busy
Share this article
Related Posts