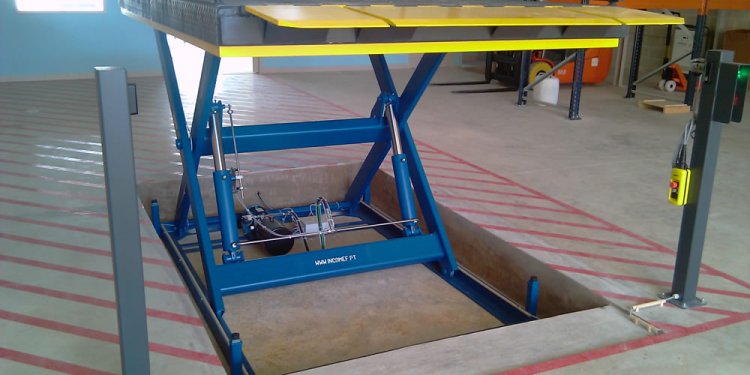 Scissor Platforms
The Safety Blog's recent post on scissor lift's fall protection caught the attention of our readers, especially one who particularly commented on the regulations lifted from 29 CFR 1926.453, Aerial Lifts. He said that 1926.453 refers to boom lifts, not scissor lifts. He added that scissor lifts are regulated as scaffolds. (Note : Thanks to Michael McCann @ The Center for Construction Research and Training, for this catch!)
On this note, The Safety Blog stands corrected. Indeed, scissor lifts are regulated by OSHA as mobile scaffolds and not as aerial lifts. At this point, let me show you excerpts from some of OSHA's directives, standard interpretations and regulations referred to that brought clarity to the issue at hand.
In an OSHA directive entitled Inspection Procedures for Enforcing Subpart L, Scaffolds Used in Construction – 29 CFR 1926.450-454, paragraph K.9.b reads "Scissors lifts are addressed by 1926.453 – Aerial Lifts, not by 1926.452(w), mobile scaffolds." If we will just consider this statement, we may just refer solely to 1926.453 to learn about the fall protection requirements of scissor lifts. However, if we will read a fitting standard interpretation from OSHA, it will be clear to us that only aerial lifts meeting the design and construction of ANSI (American National Standards Institute) A92.2 or Vehicle Mounted Elevating and Rotating Work Platforms are actually addressed by 1926.453. Other mobile lifts not meeting ANSI A92.2 such as Self-Propelled Elevating Platforms (ANSI 92.6) are instead covered by 1926.452, Additional requirements applicable to specific types of scaffolds, where 1926.452(w) specifically deals with mobile scaffolds. We can also refer to 1926.451 which is the General Requirements of scaffolds.
At this point, I would like to reiterate that scissor lifts are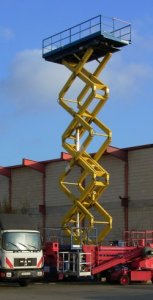 regulated as mobile scaffolds and not as aerial lifts. Now, if we would like to know the fall protection regulations of scissor lifts, we need to look at 1926.451. Again, fall protection is not required. Instead, personal fall arrests systems can be used or guardrail systems (with closing gate or latch chain) that meet the requirements of 1926.451 must be installed on all open sides and ends of platforms. However, if the worker leans, stands or leaves the lift's platform, an appropriate fall protection may be needed.
The tips and reminders on how to avoid falls from scissor lifts from the referred blog entry may still be observed. Though the ones with reference to 1926.453 do not apply to scissor lifts, some of them can help in reducing the risk of falls is scissor lifts and in scaffolds as well.
The Safety Blog would like to thank its readers for sending in their comments and for contributing to a healthy discussion of safety issues.
Share this article
Related Posts