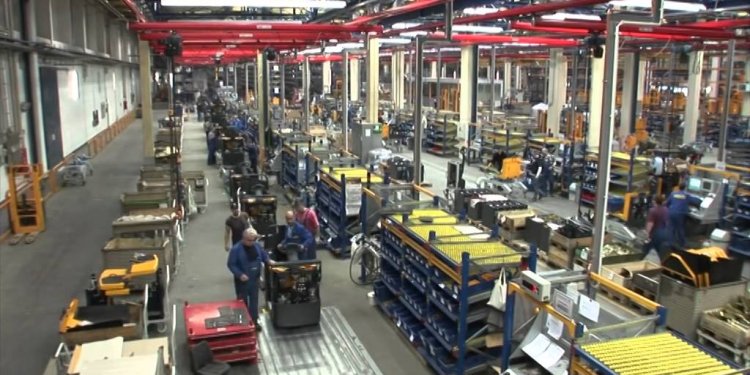 Warehouse Lifts
Personnel lifts are an important part of plant maintenance, and A Plus Warehouse is your provider of quality vertical personnel lifts. Personnel lift equipment is used for such diverse purposes as changing lights, picking stock, and general plant maintenance. You could use a personnel lift platform or a scissor lift based on your application.
Vertical personnel lift equipment is typically manufactured in USA by a respected manufacturer such as Ballymore. Ballymore also manufactures many of the rolling ladders we provide our valued customers. Why should you order personnel lifts from A Plus Warehouse? That question is simple to answer. We are a master distributor of a wide variety of products including storage cabinets and lockers as well as personnel lift equipment.
We sell our equipment coast to coast from our regional distribution points, and also sell internationally as well. Customers have counted on us since 1996 - we have been in business for a long time and will continue providing quality products at fair prices for our valued customers.
In considering the use of a personnel lift platform, it is a good idea to think what workers may be using instead. Many plants utilize forklifts. Forklifts are great for lifting and moving skids of equipment. Occasionally, a worker may need to be raised with the help of a forklift. It is scary to think that workers at time ride on forklift forks and balance on these 2 inch wide forks. One slip, and there would be major trouble. With A Plus Warehouse OSHA and ANSI lift platforms, the personnel lift mounts to the forks on a forklift, and the workers are MUCH safer. It is the responsibility of employers to provide a safe work environment for workers, and utilizing vertical personnel lifts certainly helps with that.
Of course you can count on A Plus Warehouse for your personnel lifts as well as vertical personnel lifts and other industrial equipment. Our sales people are able to help with your needs. We have people with over 25 years of industrial sales experience ready to help you. When you need a work bench, locker, conveyor, shelving system or rack, there simply isn't a better place to go. We are that good! A Plus Warehouse is a large enough dealer that we get access to premier lines such as Roach Conveyors - offering you great products at a fair price. We are also a small family owned company - small enough to realize the true value of your order. Your buying experience is our raison d'etre.
Try our service. Our 800 number works in USA as well as Canada for our friends up north. Call 800-209-8798. International orders can call us at 781-592-6388. We truly are your right source right now - we look forward to handling your valued business
Share this article
Related Posts