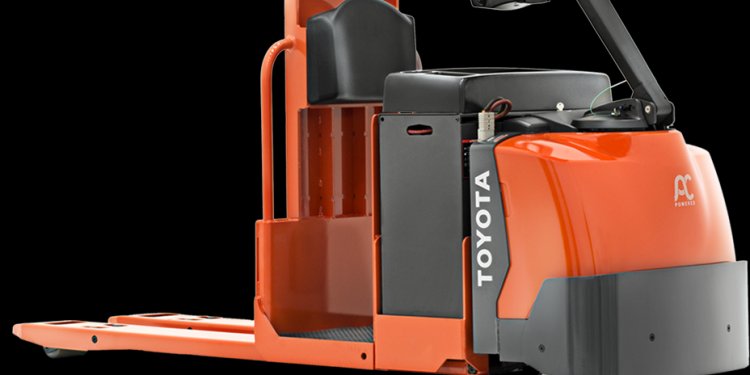 Pallet Jack machine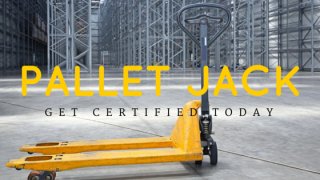 Pallet jacks are also known as pallet trucks, pallet pumps, pump trucks, and jiggers and are used to lift and move pallets, which are flat transport structures used to support goods and are most often made of wood. Pallet jacks are safer than moving pallets by hand, and are cheaper and more efficient than using larger forklifts.
The Types of Pallet Jacks
CertifyMe.net teaches workers about class 2 electric motor narrow aisle trucks and class 3 electric motor hand or hand/rider trucks. Ride on pallet truck, motorized pallet truck, and power pallet truck are other names used to describe a class 2 or class 3 electric pallet truck. A hand pallet truck describes a class 3 pallet truck and requires manual force, making it suitable for short-distance traveling and lighter loads.
Class 2 pallet jacks include high lift straddle jacks, order pickers, reach type outriggers, side loaders, turret trucks, swing mast and convertible turret/stock pickers, low lift pallet jacks, and rider trucks. This class of pallet jack is made for its reach capabilities, being able to access the top shelf in a warehouse. The slim design allows them to navigate warehouse aisles easily and safely. Weight capabilities range from 3, 000 to 5, 000 pounds.
Class 3 pallet jacks include low lift platforms, low lift walkie pallet jacks, high lift counterbalanced, and low lift walkie/ricer pallet jacks. This type of electric pallet jack, otherwise known as a walkie, isn't designed with a mast and uses pallet forks or a platform to lift and carry loads only inches off the ground. Class 3 motorized pallet jacks with masts are either counterbalanced or use outriggers or straddle arms. Weight capabilities range from 2, 000 to 8, 000 pounds.
What Types of Jobs Pallet Jacks Are Used for?
Pallet jacks are simply used to transport pallet support structures that often contain the goods dropped off from a truck at a warehouse or retail facility. Electric pallet jacks are best for heavy loads and traveling long distances across a warehouse compared to manual jacks.
Other types of forklifts are used for heavier lifting and loading jobs, and are always powered electrically with a worker seated inside of a protective cage.
Share this article
Related Posts