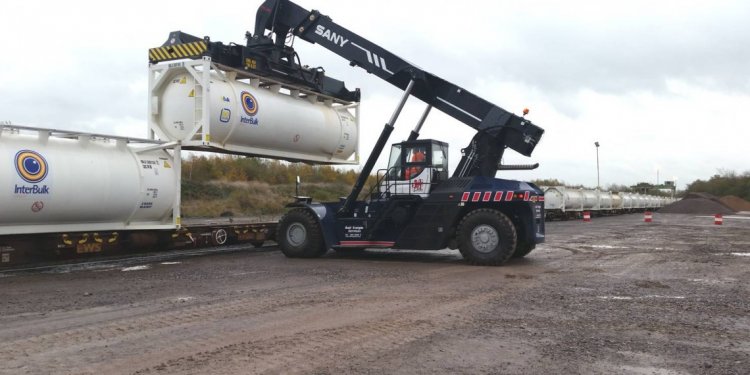 Crown Pallet Jack Harlow Essex
Semis at the NSC
Boy under 17s
In a surprising result 3/4 seed Jack Cooper was at the top of his game today playing exceptionally well, he beat number 2 seed Patrick Rooney 3-0. Top seed James Peach has won all his games in the tournament so far and will play Cooper for the title.
Boys under 19s
Top seed Richie Fallows had a tough semi final against ¾ seed Ashley Davies. The match went to five games with Davies ahead in the third; however Fallows managed to pull back crucial points resulting in him winning the match 3-2.
Both 5/8 seeds Joshua Masters and Bradley smith battled it out in the 4th round playing some phenomenal squash, Masters excelled in the last game and played his way to victory. Number 2 seed Angus Gillams played 3/4 seed Lyell Fuller, the third game of the match went to 20-18 resulting in the match lasting an exhausting 69 minutes. Fuller played phenomenally well but it wasn't enough to stop the second seed who won 3-1.
Girls under 17s
Number 2 seed Amelia Henley faced some stiff competition from 3/4 seed Kace Bartley, Bartley took the first game yet Henley kept her nerve and won the match 3-1. Top seed Georgina Kennedy stole the show and breezed into the final where she will play for her 2nd Tecnifibre British Junior Championship title.
Girls under 19s
5/8 seeds Jessica Davis and Lydia Hume came head to head in the fourth round. Davis came out on top form, comfortably winning the match 3-0. The long awaited semi final match between 9/16 seed Rhianne O'Donnell and number 2 seed Lily Taylor, took just 21 minutes to be completed. O'Donnell played very impressively but it wasn't enough to beat the power and technique of Taylor who won comfortably 3-0.
Afternoon semis at The Northern:
BOYS U13
Ben Sockett's tremendous run was finally brought to a halt by 2nd seed Sam Todd 3-0 in 23 minutes. Ben can take tremendous heart from a fine weekend of squash. Joining Todd in tomorrow's final will be no 1 seed Jared Carter who overcame Nathan Mead 3-0
Jared Carter (Hants) bt Nathan Mead (Warks) 11/9 11/5 11/7 23m
Sam Todd (Yorks) bt Benjamin Sockett (Yorks) 11/8 11/6 12/10 21m
GIRLS U13
A delighted Alice Green seeded 3/4 played some delightful squash as she put paid to the no 1 seed Eve Coxon in a 16 minute semi. The second semi final was also 16 minutes long, but no upset this time as Kiera Marshall justified her no 2 seeding beating Lucinda Cross 3-0.
Alice Green (Essex) bt Eve Coxon (Oxon) 11/9 11/4 11/4 16m
Kiera Marshall (Worcs) bt Lucinda Cross (Cumb) 11/6 11/2 11/7 16m
BOYS U15
In the first semi, Kyle Finch seeded one took on Tom Walsh (3/4). A really tight first game was clinched by Finch 15/13, and this really seemed to knock the stuffing out of Walsh, who despite some long rallies, was always on the back foot in the next 2 games, eventually losing in 3.
3/4 Seed Adam Corcoran brought Sam Exelby's tremendous giant killing run to a halt with an entertaining but tough 3-0 victory, taking 43 minutes to set up an interesting Final with Finch tomorrow
Kyle Finch (Hants) bt Tom Walsh (Sussex) 15/13 11/6 11/5 28m
Adam Corcoran (Hants) bt Sam Exelby (Surrey) 11/5 11/9 13/11 43m
GIRLS U15
In a remarkable coincidence – perhaps or perhaps not linked with the Halloween weekend. the two winning semi finalists Jasmine Hutton and Elise Lazarus won by the identical score lines of 11/6 11/9 11/7. Hutton beating El Kalaawy and Lazarus ending the run of Amy Jones.
Jasmine Hutton (Dorset) bt El Kakaawy (Surrey) 11/6 11/9 11/7 21m
Elise Lazarus (Essex) bt Amy Jones (Bucks) 11/6 11/9 11/7 19m
Saturday morning at the NSC
Boys Under 17s
Top seed James Peach won his third round match beating 5/8 seed Jack Martell, both players showed great technique and power throughout the match. Second seed Patrick Rooney was up against 9/16 seed Charlie Lee, Lee played some excellent squash but unfortunately was not quite strong enough to beat Rooney who played superbly and won 3-0 in just 24 minutes.
Boys Under 19s
In a testing and event filled match, number one seed Richie Fallows had to work extremely hard to fight off 5/8 seed George Parker. The game lasted a staggering 95 minutes with Parker winning the first game, but Fallows clawed his way back to a 3-1 victory. Also in the boys under 19s category 5/8 seed Joshua Masters was beaten by 3/4 seed Lyell Fuller 3-0.
Girls Under 17s
All top seeds performed as expected and sailed in to the 4th round of The British Junior Open, top seed Georgina Kennedy will play 3/4 seed Elin Harlow in the next stage of the competition. Both 9/16 seeds Hayley Openshaw-Blower and Tayla Mounter fought it out for five exciting games with Openshaw-Blower stealing a 3-2 win.
Girls Under 19s
Un-seeded player Joanna Lord lost in the third round of the competition to 9/16 seed Eleanor Lake, Lake pulled out all the stops to win the match 3-0 in just 15 minutes. 9/16 seed Rhianne O'Donnell played 9/16 seed Lucy Pallet, the match was close as expected, but O'Donnell upped her game and secured a 3-1 win.
SATURDAY AT THE NORTHERN – MORNING MATCHES
The battle intensified at the Northern on Saturday morning with players looking to progress to the semi finals
BOYS U13
Unseeded Ben Sockett (Yorks) continued his impressive form coming through against 9/16 seed Marcus Tranter (Oxon) 12/10 10/12 9/11 11/9 11/9 to set up a semi final meeting with fellow Yorkshireman Sam Todd seeded 2, who beat Srikar Mummidi (Wales) 3-1 in 28 minutes. Top seed Jared Carter (Hants) wasted little time despatching Harry Anderson (Yorks) 11/3 11/4 11/3, to play Nathan Mead (Warks) who beat Perry Malik (Sussex)3-0 according to seeding.
GIRLS U13
All the seeds in the top half secured their places in the next round. No 1 seed Eve Coxon from Oxfordshire made short work of her 3rd round match with Eleri Rowlands (Wales) winning 3-0 in just 12 minutes. 2nd seed Kiera Marshell from Gloucestershire took slightly longer to beat Margot Prow (Middx) by the same scoreline in 22 minutes.
BOYS U15
No 1 seed Kyle Finch (Hants) booked his Semi Final space with a comfortable 3-0 win over Alex Engstrom (Middx) 11/5 11/4 11/3 and will play ¾ seed Tom Walsh (Sussex) who beat Daniel Harrison (Cumbria) by the same 3-0 margin. The bottom half of the draw has really opened up as unseeded Sam Exelby (Surrey) followed up his fine wins of yesterday by beating 5/8 seed James Wyatt (Bucks) 11/9 11/7 12/10 in a 43 minute match. Sam will meet ¾ seed Adam Corcoran (Hants) who beat Michael Mattimore (Numb) 3-0 in 36 minutes.
GIRLS U15
Another upset came when 5/8 seed Amy Jones (Bucks) took out 2nd seed Lucy Turmel (Suffolk) 3-0 in 17 minutes 11/9 11/7 12/10, she will now play ¾ seed Elise Lazarus who ended Amber Marshall 's fine run, beating her 3-0 in 14 minutes. No problems for top seed Jasmine Hutton (Sussex) as she beat Carys Jones (Glos) 3-0. Jasmine will play ¾ Rawan El Kalaawy (Surrey) who beat Anna Young (Worcs) 11/6 7/11 11/5 11/5 in 23 minutes.
---
Read more
Have you heard about Stephen Pierce International, Inc? If you haven't it's time to meet Stephen Pierce, the creator of Iaso Tea Reviews website, the National Director of Total Life Changes, a well-known public speaker, a real self-made man. He has reached his success, and he is ready to teach you how to do it. Do you think it's difficult? Forget your fears, you can do everything you dream about. Believe in yourself! Visit the page of Stephen Pierce International, Inc to know more.
Share this article
Related Posts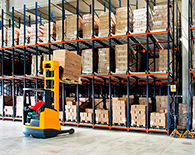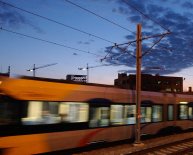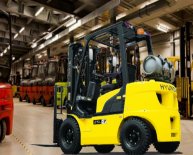 Interesting fact
Do you need any landscaping services? Are you looking for a reliable and experienced company? Are you searching something like "Landscaping services near me"? You have just found what you need! This company is called Hub City Landscaping, it's located in Lubbock, TX, and it's your best choice. The high quality services they offer include initial landscaping and maintenance. They'll help you if you have any landscaping problems. Do you have any ideas about landscaping? Hub City Landscaping will realize your dream.