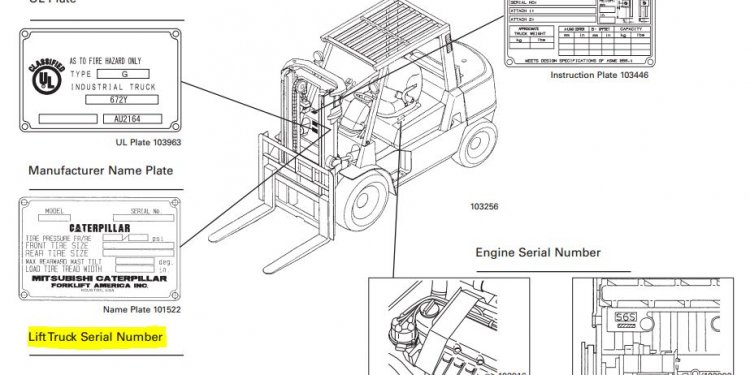 Cat DP30N
CAT Lift Trucks offer a complete range of durable lift trucks designed to handle material handling applications. We know, you demand uncompromising quality from productive trucks that maximize your up-time & get the job done efficiently. Our rugged machines deliver day after day by providing you with all the life-cycle cost of ownership benefits that our customers come to expect from CAT® Lift Trucks. With a dedicated focus on quality, reliability & customer service, CAT® lift trucks offer the material handling solutions you've come to expect, including:
Designed to increase productivity and minimize downtime
Equipped with spacious operator compartments for low-effort operation
Industry-leading features such as fingertip controls, an advanced operator
Presence Detection System (PDS) and informative displays
Low maintenance with extended service intervals
Warranty options
Industry-leading dealer network offering factory support programs.
Bangla CAT, being the authorized dealer of Caterpillar products, is committed to providing industry-leading customer service that is delivered by experienced and reliable engineers and service personnel. BanglaCAT puts its customer's needs first with one of the most comprehensive customers support and care programs in the business today. Our best selling forklift models, DP30N and DP50N, have been specially designed to meet the demands of industries and business that require heavy duty, yet good quality-machines. These pneumatic tire lift rucks have an engineered design that delivers top horsepower and performance that makes for exceptional productivity. Whether it's handling industrial materials or shipping products on a tight schedule, these internal combustion pneumatic tire lift trucks work long and hard to get the job done! In fact, every CAT® lift truck model in this series meets or exceed stringent U.S. Environmental Protection Agency (EPA) standards for reducing carbon monoxide, hydrocarbons and nitrogen oxide emissions while delivering the power needed for heavy-duty performance. CAT® Lift trucks include a durable frame, powerful masts with dependable performance and a highly efficient system – robust engines that run smoothly and quietly. Bangla Trac Ltd (BanglaCAT) has won the "Dealer of Excellence Award" for the "CAT Lift Truck business 2012-2013" from MCF Ltd. This is the very first time that Bangla Trac Ltd is being awarded with this prestigious title. Bangla Trac Ltd has secured this award along with other 4 dealers out of 20 dealers in the Asia Pacific region.
DP30N - Machines You can Depend on, Efficiency you can count on: Whether it's industrial material handling or products shipping, this series of internal pneumatic tire lift trucks have been specially designed to function efficiently on a tight schedule and make for exceptional productivity. With load capacities of up to 5500 kg, this new range of N-series lift trucks offer unmatched performance and many features to tackle the most demanding jobs. Heavy-duty jobs require heavy-duty machineries and the CAT® lift trucks do exactly that – delivers maximum in even the toughest of applications.
Operator Efficiency, Comfort and Protection: A clean, unobstructed work environment enables the operator to perform with greater efficacy, while a generous floor area enhances operator mobility and comfort. The open-step entry with slip-resistant steel plates and an easy-to-reach elongated grab bar help make getting in and out of the cab easy. The advanced CAT® Lift Trucks operator Presence Detection System (PDS) helps keep the operator informed about systems onboard.
Quiet & Smooth Transition: To reduce noise and vibration, the transmission uses helical gears and a full-floating –power train that helps isolate the engine and transmission from the frame and operator compartment. In addition, a hydraulic accumulator promotes smooth starts and direction changes, providing better operator efficiency while minimizing jolts and vibrations.
Powerful Yet Environmentally Friendly: CAT® lift trucks are equipped with powerful fuel-injected gasoline, LP and diesel engines providing the horsepower and torque you need for even the most challenging applications. Our engines are environmentally friendly and meet or exceed EPA requirements. They are also computer regulated to optimize fuel efficiency. If you're looking for exceptional productivity with maximum fuel efficiency, simply engage the Fuel Saver (Soft) Mode. This softens the initial acceleration of the truck and reduces fuel consumption by 14 percent while maintaining 95 percent of the truck's overall productivity. Everything on a CAT® lift truck is optimized for performance, including the single-piece, fully cast, drive and steer axles, which protect vital components from damage and contaminants. A unitized frame offers great rigidity for durable performance in tough applications. A heavy-duty counterweight grill is a standard feature on these trucks.
Heavy-Duty Mast: Heavy-duty masts are designed and manufactured for lasting, and dependable performance. Narrow mast channels and the efficient positioning and routing of chains and hoses help ensure a clear view forward. The truck's low-profile counter weight design provides good visibility to the rear, even with an LP tank in place. The overhead guard cross bar has been eliminated through a design that increases cab strength while improving visibility.
Planned Maintenance: Proper maintenance of your truck helps assure top performance over the long haul and helps extend truck longevity. That's why every CAT® lift truck is backed by experienced and reliable dealers who make sure your truck is properly maintained. With CAT® lift truck planned maintenance, you won't have to worry about scheduling maintenance of unexpected downtime. Regular planned maintenance calls are scheduled in advance to avoid interference with your operating schedules. Experiences CAT® lift trucks service technicians will regularly perform all periodic maintenance including fluid and lubricant check for a predetermined rate. We'll even identify and fix potential problems before they become major difficulties.
DP40N - Quality, Reliability and Customer Service You can Depend on - Built tough for demanding applications: The new DP/GP40N-55N series internal combustion pneumatic tire lift trucks have been specially designed to meet the demands of industries that require heavy duty, reliable and quality-built machines. From their tough steel bodies to their powerful yet low emission, easy to maintain engines, they demonstrate CAT® Lift Trucks' ongoing commitment to quality, reliability and customer service.
Packed with productive solutions, an impressive list of standard features includes:
Presence Detection System Plus (PDS+)
Full-Floating Power Line
Mechanical Hydraulic Control System and 2-Way Hydraulic Control Valve
Full Hydrostatic Steering with Steering Synchronizer
2 Forward Speeds, 1 Reverse Speed Automatic Transmission
Full Suspension Seat with Safety Belt; Overhead Guard
Memory Tilt Steering Column
Tilt Cylinder
Head Lamp and Rear Combination Lamp
Worldwide Emissions Standards Compliance Engines
Anti Corrosion Radiator
Front Single, Rear Single Pneumatic Tire
Tool Box
With load capacities of up to 5, 500 kg, this new range of N-series lift trucks offer unmatched performance and many features to tackle the most demanding applications.
Share this article
Related Posts