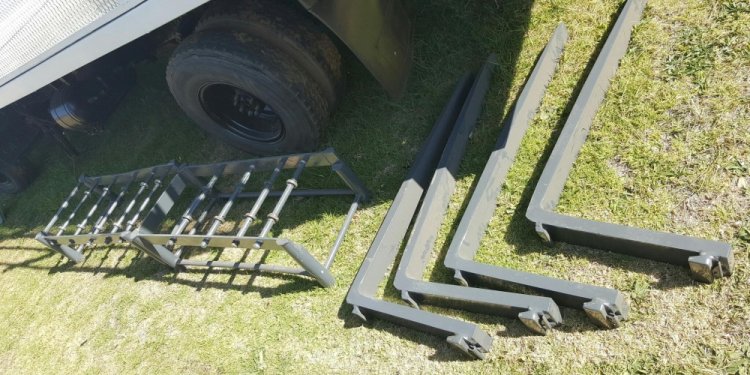 High Reach Trucks
Greater efficiency, superior ergonomics, Higher returns. Today's NR-N2 range of Cat® reach trucks combines modern styling with state-of-the-art engineering to bring you exceptional levels of productivity.
Designed with performance, durability and profitability in mind, they offer class-leading residual capacities, high efficiency, superior ergonomics and low maintenance needs.
Reach Trucks are one of the most popular types of warehousing equipment and are used in any warehouse application where large storage density or fast storage and retrieval of goods are required. They have a moving mast and narrow chassis and are specifically designed for pallet storage and working in narrow aisles.
The clever design of the poweRamic triplex free-lift mast on our reach trucks and its backrest gives your operators the best possible view of the fork tips and support legs, for smooth, precise, fast handling and pallet entry – with less chance of damage to loads and racking. Its structure, with hydraulic cylinders incorporated into its profile, is both stronger and narrower than that of a conventional mast and its high mast strength and stiffened chassis have helped to deliver class-leading capacity retention at full lifts, which now extend to an impressive 13 metres.
Furthermore, our reach truck range is designed around your operators, with their comfort and efficiency in mind and offers the benefit of:
Clear views of fork tips and support legs through the poweRamic triplex free-lift mast, for precise, fast pallet handling.
Unlimited 360 turning. Smooth, progressive steering reduces sensitivity as truck speed increases, improving stability when cornering.
Easy on-off access to a wide, unobstructed and protective cabin with an intermediate step and ergonomic grab handles.
Smooth reach movements ensuring rapid, accurate lifting, lowering, tilt and sideshift functions.
Quiet, jerk-free and highly stable performance through electronic damping and the latest mast and reach carriage technology.
Our reach trucks also help to keep your service bills down by combining durable design with low maintenance requirements, whilst their high efficiency helps to cut your overall cost of energy consumption.
Within the extensive choice of models and options of reach trucks we have to offer, there are configurations suited to a wide variety of demanding applications. Your Cat® lift truck dealer will find the best one that matches your requirements perfectly and will support you with excellent customer service to maximise the return on your investment.
Share this article
Related Posts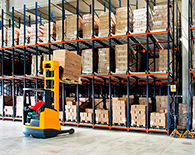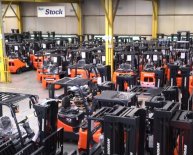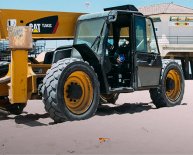 Interesting fact
How to login to your router when it has already been connected to the computer terminal or laptop and driver installation and advanced settings of the network card have been made? You need to launch the Internet browser installed in the system to enter the menu. Many experts recommend Internet Explorer, but fundamentally it does not matter. In the address field enter the combination of the IP address 192.168.1.1. In addition, if you set some specific models, the address can change. For example, to log in to the router D-Link or Tenda is possible only using 192.168.0.1 combination in the address bar.