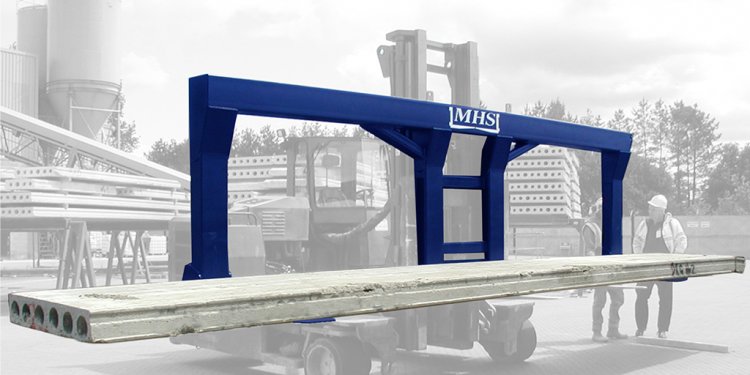 Lift Truck Forks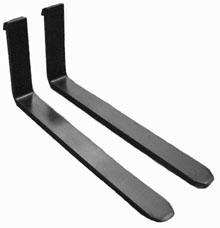 There's nothing standard about a pair of lift truck forks. They are a key component to your lift truck and not having the right type puts your product and employees at risk. If your company frequently switches forks or purchased the lift truck secondhand, you may be at higher risk for having forks that aren't compatible.
Ensure you have the right forks by answering 3 questions:
What type of lift truck are you operating?
Lift trucks are divided into classes based on factors such as fuel type and function. Forks must meet industry standards that make them interchangeable, regardless of the lift truck manufacturer; however, they are specific to the capacity of the lift truck. If your company has a mixed lift truck fleet, never assume forks can be traded.
Are you using an attachment?
Lift truck attachments also specify the use of specific forks. Research your operator manuals to know which forks are required.
What are you picking up?
Not everything is transported by pallets. You must know the basics of what you are picking up such as weight, dimensions and load center. "Having your lift truck rated for capacity isn't enough. Your forks must also be thick enough to safely carry the product, " states Travis Lawrence, Parts Manager. "If you're picking up mixed loads, determine the heaviest product. For forks the same width, increasing the thickness from 1-1/2" to 2" doubles the fork capacity, making them more versatile."
Having forks the same length as your load is also a misconception. For stability the forks must reach under only 75% of the load. Casey Oliver, Customer Service Specialist, points out, "It is also important forks aren't too long. Forks that stick out beyond the transported product are a driving hazard as operators hit racking, pedestrians and other obstacles." Product damage also occurs when long forks bump items already sitting on the rack. If the fork tips have a strong impact, it can push product off. "If a co-worker is on the other side of the racking, they could be severely injured by falling product, " warns Casey.
Forks are not "one size fits all". A better understanding of specifics about your lift truck and loads will uncover the best fork options for your application.
404
blog by marvin williams
blog by number
blog by high school students
blog by sophia lee
blog contra ponto
blog contra corrente
blog contra impugnantes
blog contra bolsonaro
blog contra las cuerdas
blog contra incendios
blog contra el amor
blog contra e verso
blog during pandemic
blog during spanish period
blog during lockdown
blog during american period
blog during quarantine
travel blog during covid
blog ideas during covid
blog topics during coronavirus
blog even
blog even 3
blog not even wrong
blog break even
apple event blog
emily even blog
blog gael even
blog even stilstaan
blog post excerpt
blog for free
blog for kids
blog for beginners
blog for students
blog for teachers
blog for writers
blog for business
blog from phone
blog from afghanistan
blog from the bog
blog from scratch
blog from google
blog from kabul
blog from the frog
blog from wordpress
blog in french
blog in chinese
blog in english
blog in japanese
blog in text citation apa
blog in arabic
blog inside website
inside out vlog
blog inside
insidetracker blog
blog inside shopify
blog.inside out-prison
blog inside closet
blog inside paradeplatz
blog into book
blog into the gloss
blog into mind
blog into mystery
blog into website
blog into podcast
blog into spanish
blog in hindi
blog like a boss
blog like you mean it
blog like medium
blog like tumblr
blog like quora
blog like tiny buddha
blog like
blog like a lady
blog made with react
blog made with wix
blog made with wordpress
blog made with divi
what is blog made of
blog is made up of what two words
near blog
cool blog near me
blog designers near me
nail blog near me
blog writers near me
blog classes near me
blog photographers near me
blog with next js
add blog to next js
blog of holding
blog of salt
See also:
Share this article
Related Posts