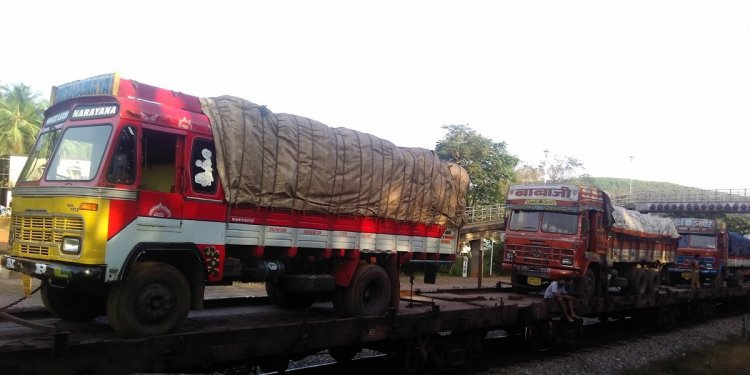 RoRo Trucks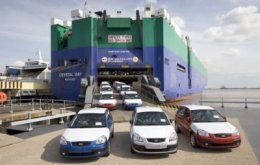 RORO is the simplest and cheapest method of shipping for vehicles.
Vehicles are driven directly onto the RORO vessel and secured to the car decks. They are securely inside the vessel, wind-and-watertight.
It is important to note that you cannot ship personal effects using this method, but spare tire and factory fitted accessories are allowed.
RORO overseas shipping is a very popular way of transporting cargo to other countries. The idea was created and developed by the Japanese car manufacturers to ship their cars to USA and Europe in a fast and efficient manner by using specialized ships called "vehicle carriers".
Nowadays RORO carriers can handle not just cars but all types of motorized, rolling and even static cargo: trucks, boats, buses, motor homes, travel trailers, tractors, excavators, cranes, and other high & heavy equipment and machinery.
International RORO shipping is popular with exporters and importers mainly for 2 reasons: cost and efficiency.
The cargo is simply "rolled on" the vessel at the port of loading and "rolled off" the vessel at the overseas destination. Everything is handled by the port workers. There's no need to hire and pay export warehouse for crating, container packing, flat rack loading, port delivery, etc. This really helps in keeping the cost of international shipping down.
Shipping via RORO service from the U.S. can be arranged from the major ocean ports: New York, Baltimore, Charleston, Jacksonville, Miami, New Orleans, Houston, Galveston, and Los Angeles.
Overseas destinations include major ports in Western Europe, Mediterranean, Africa, Asia, Australia & New Zealand, Central America and South America.
But there is a mark in favor of container shipping for vehicles. That's broader shipping options.
The only problem with RORO shipping is geographical coverage. While RORO transportation does have global routes, it is still not as all-encompassing as container shipping. Some smaller countries may not even have any options for international RORO transport.
However, container shipping can get you pretty much anywhere you want to go.
Our knowledgeable staff will be able to advise you on the availability of RORO shipping to the destinations of your choice and whether it would be more advisable for you to do your auto shipping by container. We'll make sure we find the option that is best for your shipment.
Share this article
Related Posts