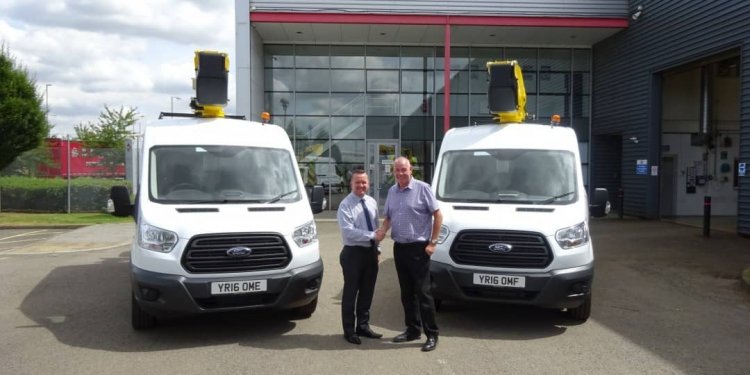 Vehicle Mounted Access Platforms
Mtandt, collaborate with the world renowned aerial work platform manufacturer RUTHMANN for their truck mounted aerial work platform business in India. Through this partnership, Mtandt will have exclusive sales and service rights for entire product range of RUTHMANNSTEIGER® in the territory of India.
"Mtandt Group is pioneer in the Indian safety industry. Today the most influential and greatest companies are using Aerial Work Equipments and Safety Systems supplied by the group to reach and work at height safely, " said Mr. Rakesh Modi, Managing Director, Mtandt Group. "We are delighted to be partner with RUTHMANN, one of the leading truck mounted working platforms in India. The Indian market requires premium products and RUTHMANN STEIGER® is well-known for their outstanding quality, uncompromising safety and top performance specifications. Mtandt will bring RUTHMANN machines for demonstration purposes in order to present the strength of the STEIGER® product range to Indian customers as well as to exhibit these at the upcoming bauma/ conexpo shows in Gurgaon in December" added Mr. Modi.
"We were looking for a professional, reliable partner in India and did not make our decision in an ad hoc way. Prior to the decision, we carried out extensive market re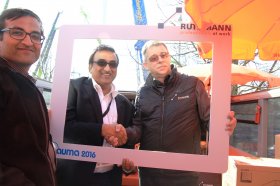 search and visited various potential partners in India. Now we are looking forward to welcoming the Mtandt group as our new sales and service partner. Mtandt, an industry expert, has a wealth of experience and an extensive network as well as offering excellent service", stated Uwe Strotmann (Sales Director RUTHMANN) on the new partnership
About RUTHMANN
RUTHMANN GmbH &Co KG is a modern and innovative aerial platform and special transport vehicle manufacturer based in Gescher-Hochmoor (Germany). The company successfully operates on a national and international level. The world-famous STEIGER® and CARGOLOADER® brands are developed, produced and sold in Gescher-Hochmoor, Germany. STEIGER® models are hydraulic aerial work platforms with working heights that range from 11 to 72 m. The CARGOLOADER® is a special transport vehicle with interchangeable loading areas that can be lifted and lowered.
"Professionals at work" is not only RUTHMANN's motto but also its guiding principle. The slogan perfectly reflects the company's underlying philosophy. RUTHMANN is customer-oriented, modern, hard-working and extremely specialized. The dedicated production and service personnel are an interdisciplinary team of designers, engineers, sales professionals, and technicians. They keep RUTHMANN a step ahead of the competition through innovative development and customer satisfaction. This is the only way for RUTHMANN to expand its position as global market leader.
About Mtandt Limited
Mtandt group was founded in 1974 by Sri Rajkumar Modi and currently led by Mr. Rakesh Modi with a vision to provide sustainable growth to all the stakeholders associated with the group. It is a professionally managed group having all India presence and the largest Aerial Work Platform rental company of India. Key Activity of the group is to provide safe and economic solutions to the industrial, infrastructure and government segments. Mtandt is proactive in entering into partnerships with international market leaders across the world, thus drawing technological expertise and higher returns for its stakeholders.
Share this article
Related Posts