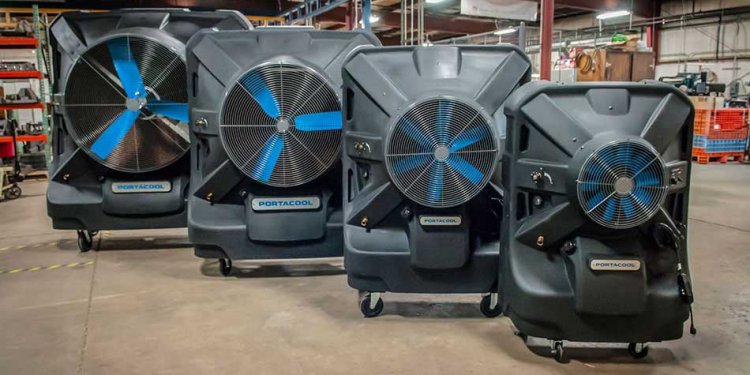 What is materials handling?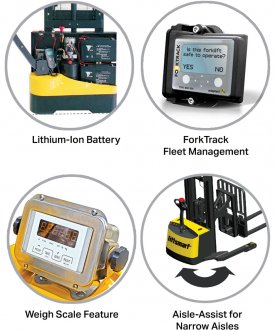 In the past couple of blog posts we have looked at the past and present of materials handling units. This final instalment will look at the future of materials handling units.
Materials handling units are currently able to operate autonomously through human programming. Units in the future will have increased artificial intelligence levels that will allow them to operate without human intervention. This will expand on the autopilot technology from the automotive industry, where units are able to make their own decisions based on information they are able to gather. Examples of this could include whether a load is correctly packed for transport, if the load is within the machines rated capacity or choosing the most efficient travel route on the fly.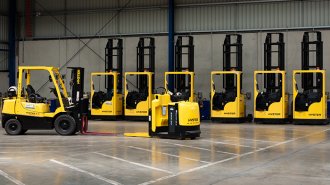 Although full AI in materials handling units is a long-term vision,
Adaptalift Hyster can offer the latest developments in materials handling technologies including aisle-assist narrow aisle units, weight scales to safely measure loads and the industry leading Forktrack fleet management system which includes speed and zone controls to route vehicles.
Vehicle designs may decrease whilst their capacity to lift loads may increase as technology improves and provides stronger and more reliable raw materials for the construction of units. Adaptalift Hyster offers a full range of small warehouse materials handling equipment. To see the full range click here.
With environmental issues such as global warming a current major concern and with increased research into fuel technologies such as the ones mentioned in our present blog post hydrogen, solar and lithium ion batteries, materials handling units of the future will operate on 100% environmentally friendly fuels. Adaptalift Hyster has a full range of environmentally friendly and energy efficient battery electric materials handling units. To view the full range click here.
Only time will tell us how many of these predictions on the design and applications of materials handling units of the future.
Share this article
Related Posts