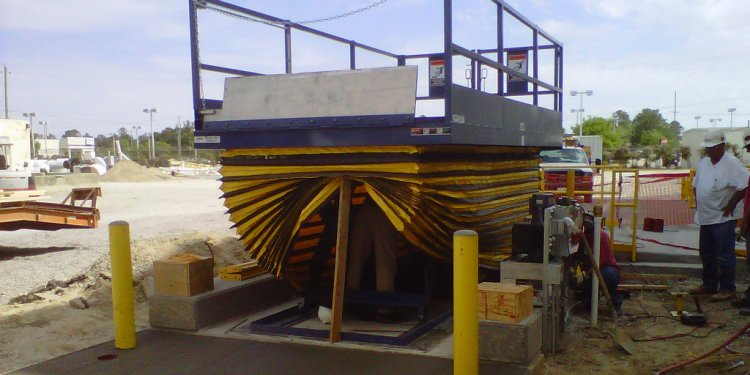 Highest Scissor Lifts

At Durante Rentals, we rent, sell, and service all types of scissor lifts including electric, diesel-powered rough terrain, and dual-fuel models. We also carry 30" narrow platform scissors that can easily fit through most standard doorways, tight aisles, or any other narrow space that requires attention.
Scissor lifts, also known as aerial work platforms, are the perfect choice when you need ample working space and lifting capacity without having to sacrifice maneuverability. Common uses for scissor lifts include construction projects, high-ceiling maintenance, painting, installation projects, warehouse picking and stocking, movie sets, sporting events, or any application that requires you to conduct work at heights higher than standard ladders can accommodate. They provide large platform work areas for up to two operators that can accommodate from 500 lbs (electric) to 1, 500 lbs (rough terrain), including materials.
RENTALS - SALES - PARTS - SERVICE
Our electric scissor lifts have maximum platform heights ranging from 19 feet up to 32 feet and maximum working heights of 25 feet up to 39 feet. They are energy efficient, with reduced charging times and zero emissions, making them ideal for both indoor or outdoor use.
With their foam-filled, heavy-duty tires, our rough terrain scissor lifts are perfect for those outdoor jobs that require movement and stability over dirt, mud, or gravel. They are diesel-powered, AWD units with 32, 33, or 40 foot maximum platform heights and up to 50% gradeability.
Our rental fleet consists of scissor lifts from well-known and reputable manufacturers. Our Genie lifts and Skyjack lifts are the highest rated in the industry. We have excellent rates if you want to rent a scissor lift for the day, week, month or longer. Trust Durante Rentals for our selection, prices and top-rated customer service team.
Why Rent from Durante Rentals?

Affordable daily, weekly, or monthly rates
Easy pickup or delivery
Knowledgeable staff
Dependable newer units
We service all makes and models
#1 Rated customer service team
Large rental fleet
Expertly maintained equipment
Ready to work
We speak Spanish


Our Scissor Lift Features

Electric, diesel, or dual fuel
Easy controls
Max platform capacity from 500 lbs (electric) to 1, 500 lbs (rough terrain)
Driveable at full heights
AC power to platform
Emergency stop safety button
Large fleet of Genie lifts
25-35% gradeability (50% for all terrains)
Easy maneuverability in tight spaces
Non-skid deck strips
Deck extensions for added vertical reach
For a reasonable fee we will deliver your Genie lift rentals just about anywhere in the NY tri-state area. We currently service the Bronx, Queens, Brooklyn, New York City, Staten Island, New Jersey, Connecticut, Westchester, Long Island, Putnam and Rockland. Save time. Save money. Rent from Durante Rentals.
Share this article
Related Posts