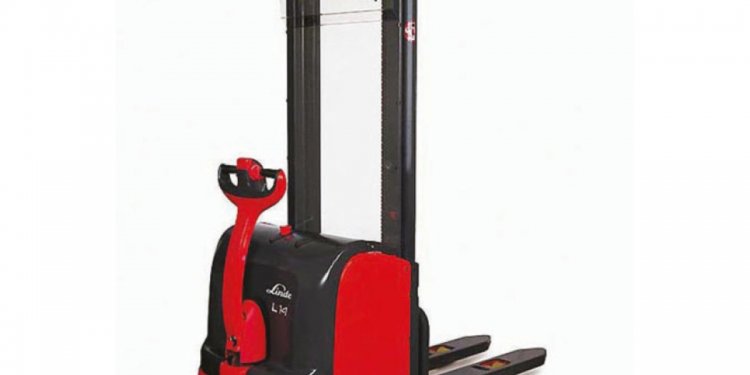 Stacker Trucks
Designed for short shuttle applications and stacking up to 5.4 metres high, the NSP10-16N2 range of pedestrian stacker trucks incorporates all the latest technology to provide a reliable and productive handling workhorse for any warehouse.
Fleet managers will be impressed by the low running costs and productivity boost that result from the trucks' water and dirt-resistant construction, their overall robustness and the energy-saving programmable drive options. Maintenance staff will appreciate the
straightforward access to all the major truck parts and the reduced component count that results from the integrated drive and lift system. Operators will enjoy the smooth and precise control characteristics, the comfortable operating position provided by the latest tiller arm design and the excellent visibility through the mast. And health and safety managers will love the extra load stability afforded by the height-adjustable castor wheel and the high-strength masts.
The NSP10N2 is a highly capable 1.0 tonne machine that will fit into the tightest warehouse environments. The more muscular NSP12N2, NSP14N2 and NSP16N2 offer 1.2, 1.4 and 1.6 tonnes load capacities respectively. The 1.2, 1.4 and 1.6 tonne models come in versions with a fold-down operator platform to take all the legwork out of longer distances (NSP12/14/16N2R). All three also come in initial lift variants (NSP12/14/16N2I) which allow ground clearance to be increased for ramp work. Versions with both the operator platform and initial lift are also available (NSP12/14/16N2IR).
Share this article
Related Posts