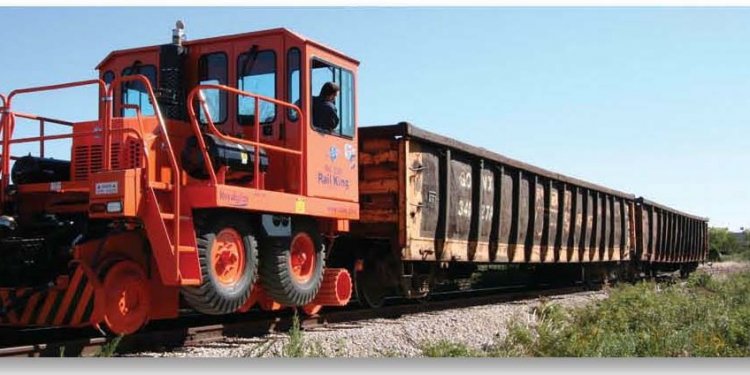 MH equipment Omaha NE
If you are a skilled and friendly Field Service Technician who is seeking career satisfaction with a financially stable and growing company, join the team at MH Equipment! As a Field Service Technician with MH Equipment, you will report to the Service Manager, travel to customer locations, diagnose problems with customer-owned forklifts and other MH Equipment products and make repair recommendations. You will give repair quotes, create lists of parts required for repairs and coordinate those lists with the main office to ensure that the necessary parts are ordered in a timely manner. You will then perform only those repairs specifically requested by the customers and ensure that they understand the situation and are satisfied with the condition of their forklifts and products.
Job Responsibilities
As a Field Service Technician with MH Equipment, you will manage your inventory to ensure that you know when parts need to be replenished. You will accurately account for all paid labor hours, for all parts used in repairs and for van parts inventory. You will submit complete documentation for all work in a timely manner, maintain the cleanliness of all forklifts, products, tools and customer facilities and keep your provided service van clean and well serviced at all times.
Additional responsibilities of the Field Service Technician include:
Diagnose & repair lift trucks and other identified products
Communicate with the customer and provide a high level of customer satisfaction.
Perform only those repairs clearly and specifically requested by the owner of the lift truck or product.
Thoroughly document and assess the condition of the product related to other repairs that are not part of the repair or quote
Accurately account for all paid labor hours
Accurately account for all parts used and for van parts inventory
Submit complete documentation for all work in a timely manner, as required by management
Maintain cleanliness of equipment, tools, van and customer facility while working there
Keep your service van clean, neat, and well serviced at all times
Maintain company tools in working order and return them to the shop after use
Adhere to all Company Policies and Work Rules.
Make repairs accurately and timely with minimum required call-backs or re-work
Keep manager advised of job progress, delays, changes, status, etc.
Job Requirements
As a Field Service Technician with MH Equipment, you must possess a positive attitude, superb verbal and written communication skills and great customer service skills. You must be able to communicate well over the phone, work successfully in a team environment and complete neat and timely paperwork. You must have a strong work ethic and sense of integrity, the desire to serve others and an eye for detail and accuracy.
Additional requirements for the Field Service Technician include:
High school degree and technical background required, trade/vocational school preferred
Minimum 2 years mechanical experience required, agricultural and/or automotive service shop experience preferred
Owning a set of tools
Having a valid driver's license and clean driving record
Ability to lift heavy mechanical components and work outside in all types of weather
Ability to drive to customer locations during the day
Ability to work 40 hours per week plus overtime as needed
Computer literacy and ability to move through troubleshooting software
Having a working knowledge of hydraulics, electrical fuel systems and/or charging systems a plus
Benefits
At MH Equipment, we understand that our employees work hard, so we offer a competitive rate of pay, a generous benefits package and a positive work environment that recognizes integrity, inspires passion and enables personal growth. There are many opportunities to move up within the company to roles such as Service Manager, Branch Manager and beyond.
Additional benefits for the Field Service Technician include:
Medical, dental and vision insurance
401(K) retirement plan with employer match up to 50%
Pre-tax flexible spending account for healthcare expenses
Life and voluntary supplemental life insurance
Short and long-term disability insurance
Paid holiday, vacation, personal and sick days
8 hours of paid time per year to volunteer at a charity of your choice
Tool insurance
Company provided uniform, service van, cell phone and laptop
Employee Assistance Program
Financial assistance for adoptions
Travel assistance
Designated corporate charities
Company Overview
MH Equipment is an authorized Hyster and Yale lift truck and forklift dealer that provides top quality material handling equipment to meet our customers' needs. We sell a broad selection of Hyster forklifts and Yale truck lifts that will fulfill any job specification as well as a terrific array of other new and used material handling equipment. We have won the Hyster "Dealer of Distinction"award multiple times, most recently in 2014. We give back to the communities we do business in through the His First Foundation, which contributes 10% of our annual income to charitable endeavors that our employees are involved with. Being a member of the MH Equipment family means being part of a fast-growing company that offers daily opportunities to learn and succeed. Our focus and culture are centered on our beliefs that people matter, passion inspires and purpose unites.
MH Equipment is proud to be an Equal Opportunity Employer.
For more information on who we are and what we do, please visit our website. We look forward to hearing from you!
Share this article
Related Posts