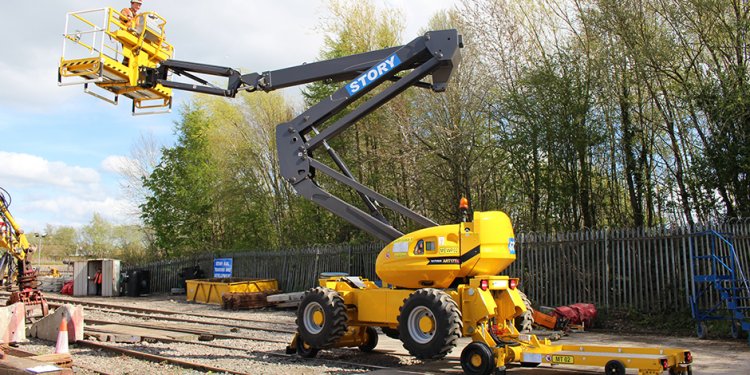 Service Mobile Elevated work platforms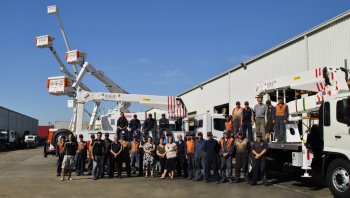 "Reaching greater heights – Since 1985″
Established in 1985, GMJ Equipment has grown to become Australia's premier choice in Mobile Elevating Work Platforms (MEWP's). GMJ is renowned as Australia's leading experts in the design, manufacture and servicing of truck mounted MEWP's, servicing the needs of both government authorities and private customers. Our products help satisfy the needs of various industries such as electrical services, telecommunications, emergency services and vegetation management.
Today, GMJ leads the market with the latest range of insulated mobile elevating work platforms. Our insulated truck mounted models have working heights ranging from 9m to 29m. GMJ can also supply European manufactured CELA un-insulated models in Australia ranging from 15m to 70m.
Australians can be proud and honoured of the fact that as an Australian manufacturer, GMJ Equipment is now recognised internationally as the benchmark for insulated mobile elevating work platforms. Our highly qualified research and development team utilise today's latest technology, including CANopen, radio controls and SolidWorks 3D modelling to ensure superiority of the engineering, manufacturing and servicing of our units. Our desire is not only to meet customer requirements, but exceed their expectations by providing a safe and reliable product.
A key and unique quality of GMJ Equipment is that we work with our clients to tailor design the features they require for their units, based on their needs, work applications and site conditions. Our units have flexibility built into their design to allow variation of the layout and accessories, without compromising the efficiency or safety of the MEWP. GMJ also has established "Ausloka sheetmetal" which has the capacity to design and supply customised body work (lockers, tray bodies) and produce standardised packages to suit customer requirements.
Our designers are qualified engineers and highly experienced practitioners who are specialists in the design and development of mobile elevating work platforms relative to latest regulations and standards. They always ensure to design the unit with impressive performance capability, extreme durability, low maintenance, and supreme serviceability.
Our manufacturing team are highly qualified and experienced tradesmen who specialise in the manufacturing and servicing of mobile elevated work platforms. Only a well knowledgeable and skilled team can ensure the smooth and safe operations of our units.
Our service teams are specialists in servicing both GMJ elevating work platforms and as well as competitor's equipment. We are specialists in structural, hydraulic & electrical repairs. The service teams not only honour GMJ's warranty obligations, but also provide after hours sales service. Our team will travel to customer sites upon request.
We also have a network of service centres in every State of Australia including country Victoria that provides for fast and convenient service.
GMJ's commitment
GMJ is committed to designing and manufacturing safe and reliable equipment that fully meet our customer's requirements. Our products shall not be compromised in safety or quality!
We are committed to our product and service Improvement Programs to ensure we continue to deliver benefits to our customers.
We are committed to working closely with our customers to assist them with our expertise and provide as much flexibility as possible to meet their individual needs.
Share this article
Related Posts