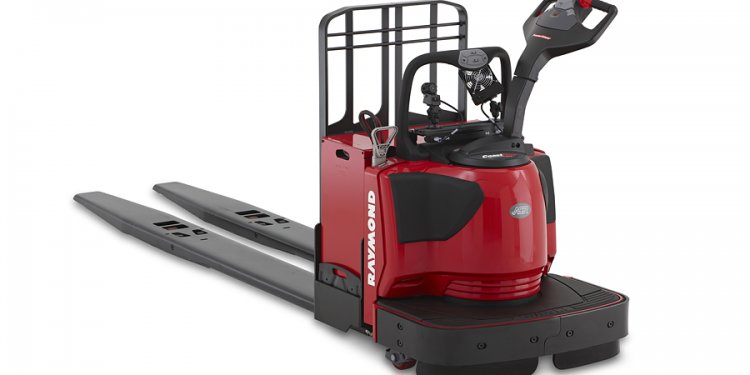 Raymond pallet stackers
GREENE, N.Y., August 25, 2015 — The Raymond Corporation introduces the new Raymond® Model 6210 walkie straddle stacker truck, featuring AC technology. It navigates easily in tight areas with smooth, precise control from dock to stock for applications ranging from retail backrooms to manufacturing work in process.
"Good things really do come in small packages, " says Sue Rice, product manager for pallet trucks and stackers at The Raymond Corporation. "The new Model 6210 enjoys a small footprint but is loaded with features that many users expect to see only on larger or more expensive trucks."
The Model 6210 delivers superior load handling with proportional lift and lower for increased control, and it also allows custom applications. Customer-specific options include cold storage for reliable performance in coolers and freezers, and an electronic pin code pad, which helps prevent unauthorized use on the store floor.
The versatile Model 6210 walkie straddle stacker improves product storage in crowded backrooms or manufacturing floor space by providing better cube utilization, storing pallets up to three levels high in aisles as narrow as 78 inches wide and with elevated heights up to 143 inches. It also can load and unload pallets from the back or side of trailers for applications without a dock; move pallets from dock to stock — easily putting pallets away in the rack; and ergonomically position loads at waist height to reduce operator bending and lifting in manufacturing or retail applications.
When storing pallets in tight areas, the Model 6210's unrivaled maneuverability and speed control allows for superior handling. Its exclusive Click2Creep™ technology automatically reduces travel speed. Raymond's ACR System™ technology and static torque control provide superior speed control.
The Model 6210 walkie straddle stacker comes standard with IP65 protection of electronics for water and dust protection. It also requires minimal service points, making it ideal for retail applications that have limited onsite support.
To learn more about the Raymond Model 6210 walkie straddle stacker with AC technology or The Raymond Corporation, visit or call 800-235-7200.
About The Raymond Corporation
The Raymond Corporation is a global provider of end-to-end warehouse solutions, fleet management, forklift training and support to increase efficiency and lower costs throughout material handling operations. Raymond® forklifts are engineered to achieve higher performance, enhance operator comfort and increase efficiency. Raymond manufactures a full line of forklift trucks — including reach trucks, pallet jacks, pallet stackers, sit-down and stand-up forklifts, orderpickers and turret trucks. The iWAREHOUSE® fleet management and warehouse optimization system provides solutions to manage industrial vehicle fleets, labor efficiencies and warehouses. Additionally, flexible automation, customized solutions and industry-leading consultation from Raymond further enhance and streamline processes while helping customers to drive down costs.
####
iWAREHOUSE® and Raymond® are U.S. trademarks of The Raymond Corporation.
See also:
Share this article
Related Posts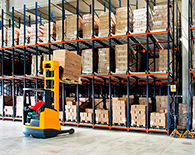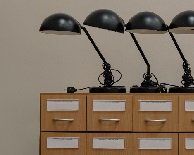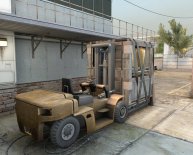 Interesting fact
1. Why do people want the news? Everybody will answer this question differently. The reasons may be quite different. Someone wants to feel his or her involvement in everything that happens around. Someone needs the information to plan some actions. Someone is helped to find a topic for small talk. Anyway, the news is very important to most people. It is wonderful that today it is not a problem to get the latest and the most reliable information. When you visit go2newshub, you will receive the latest news about what is happening in the world. Don't hesitate to try this really reliable source of information!
2. How to look gorgeous on your wedding day? Make a great makeup and hairstyle! The main feature of the bride's wedding makeup is to emphasize the naturalness of the skin and focus on her youth. To do this, use shades only close to natural. Make-up should also be spectacular, stay great from morning until late night and look perfect in the photos. It should be conspicuous, but not too challenging. You need to choose the colors that will look perfect in any light at any time of the day. In order for the colors of the day palette to be combined with the colors of the evening palette, Toronto makeup artist uses the mixing technique.