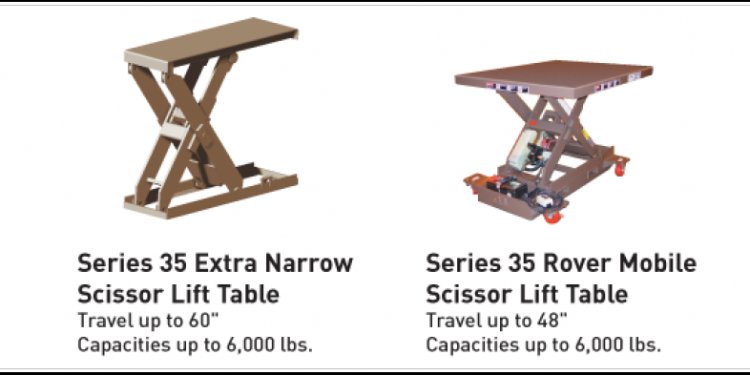 Scissor Lift models
Aerial lifts provide the ability to move materials easier in warehouse settings or on work sites. They lift up, out and over to access hard-to-reach places safely and easily. Their unique design increases productivity through more mobility and flexibility than other traditional material handling equipment.
In this article, we'll compare top brands such as JLG, Niftylift and Skyjack for the following aerial lift types:
Metrics to consider
Aerial lifts come in many different models. When looking for the right one to fit your needs, consider some of these factors:
Spider Lifts
A spider lift has four "legs" that provide stability for the machine when in use. Its compact stature requires a small space to maneuver in but has a large working range. It can fit through narrow access routes over rough terrain due to its tank-lift rubber track.
Scissor Lift
A scissor lift is portable with a hydraulic-powered lift. Its platform is raised up directly over the base and does not move from side to side. It gets its name from the links that crisscross and fold as it is extended or lowered.
Choosing a brand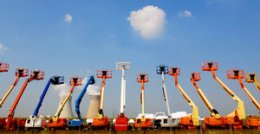 When height, lift, reach, and price are all equal and you are still struggling to decide on which lift to purchase, feedback from other users or industry experts can point you in the right direction.
Reviews. Take the time to read through reviews on different websites. Pay close attention to comments about durability, how easy it is to service, and how it maneuvers. Each model will operate a bit differently; there may be comments from experienced users about which model's controls they prefer. Small details like that can increase your satisfaction with your purchase tenfold.
Awards and recognition. Every company is going to claim to be the best at something. Look for third-party validation of those claims in the form of awards by industry leaders, environmental groups or government provided stamps of approval.
Help and support centers. One of the biggest benefits of a lift is increased productivity. That should not be negated by significant down time while you are waiting for service or repair. Look for 24/7/365 support in the form of a call center, online chat or a wide network of dealers that are fairly close to your work sites.
Training and maintenance agreements. It is worth the time up front to ensure your personnel are trained on new equipment. It keeps them safe and reduces risk for everyone. Look for a manufacturer that takes it as seriously as you do. Ask about maintenance agreements as well. Keeping up regular service will extend the life of your machine.
See also:
Share this article
Related Posts